Posted by Devon Stokes-Bennett on October 1, 2013 in
Uncategorized
|
∞
All stories share the same elements, be they video games, plays, novels or films.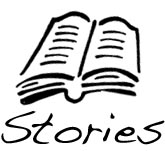 Learning Goals:
-To analysis one character in depth.
-To review story elements and terms.
-To use formal paragraph structure
 Instructions:
Choose a protagonist from any story medium (novel, movie, video game, TV episode, comic book, etc.).
Complete your character analysis chart on your chosen protagonist.
Write 2 to 3 formal paragraphs analysing your character, using direct and specific references to the movie to support your statements. Consider the following:
How does the story creator build your character through indirect characterization? STEAL
Is your character static or dynamic? Flat or round? Explain.
What is your character's main conflict? Is it resolved?
How does your character connect to the main theme (big idea) of the story?
Written Work Criteria:
Name, date and title (Character Analysis) at top of page
12 font
Times Roman
Double Spaced
Name, date and title
Min. 1.5 pages (on computer) / 3 paragraphs
Additional Resources: